Instagram/blacchyna
Blac Chyna is known for her world-class hair magic. She's rocked about every style and color under the sun and there are pictures to prove it. She is a beauty marvel. Seriously, she should be studied in a lab. And before you get ahead of yourself, this is not jealousy, it's just admiration sprinkled with a little envy.
Nonetheless, her flawless wig game begs the question: how can one person look so good in so many different hair colors/styles? We'd like to be in on whatever sorcery that is. Everything looks good on this woman, how is that possible? Short hair, long hair, brown hair, blond hair, unicorn mermaid wizard hair; she can do no wrong.
With all that said, no one is surprised that she showed up to court with a curled, honey-brown wig masterpiece. Not only is that blunt cut so boss, she also looks professional enough to do her lawyer's job for her and win too.
So, to exemplify our case we give you this wig below. She's giving you that 90s r&b music video glam and going for a natural dark brown wig that is perfect just like that lip color. 
Here's that mermaid magic we were talking about earlier. We weren't lying when we said that she has a wig in every style and color. She even outdoes Kylie in that respect.
But it's not just long locks she can do. Check out this short and sweet little thing and tell us that it's not ridiculous that she can literally pull anything off.
Her most recent hair, though, has the entire Twitterverse in a tweeting frenzy. Obviously, the internet is known for being the most extra and making everything a huge deal, which is what they did with Chyna's new wig.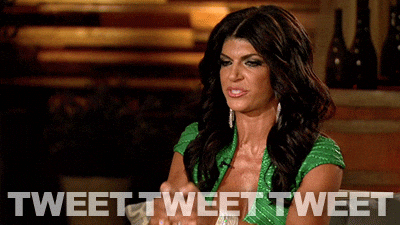 Click 'NEXT PAGE' to continue reading. If you found this story interesting, make sure to SHARE this post with all of your friends on Facebook.