Blac Chyna is known for her world-class hair magic. She's rocked about every style and color under the sun and there are pictures to prove it. She is a beauty marvel. Seriously, she should be studied in a lab. And before you get ahead of yourself, this is not jealousy, it's just admiration sprinkled with a little envy.
Nonetheless, her flawless wig game begs the question: how can one person look so good in so many different hair colors/styles? We'd like to be in on whatever sorcery that is. Everything looks good on this woman, how is that possible? Short hair, long hair, brown hair, blond hair, unicorn mermaid wizard hair; she can do no wrong.
With all that said, no one is surprised that she showed up to court with a curled, honey-brown wig masterpiece. Not only is that blunt cut so boss, she also looks professional enough to do her lawyer's job for her and win too.
So, to exemplify our case we give you this wig below. She's giving you that 90s r&b music video glam and going for a natural dark brown wig that is perfect just like that lip color. 
Here's that mermaid magic we were talking about earlier. We weren't lying when we said that she has a wig in every style and color. She even outdoes Kylie in that respect.
But it's not just long locks she can do. Check out this short and sweet little thing and tell us that it's not ridiculous that she can literally pull anything off.
Her most recent hair, though, has the entire Twitterverse in a tweeting frenzy. Obviously, the internet is known for being the most extra and making everything a huge deal, which is what they did with Chyna's new wig.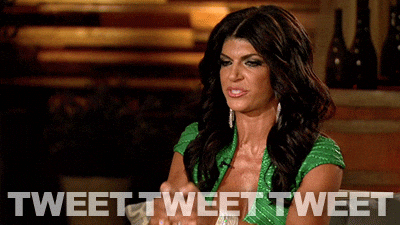 On Monday, July 10th, the socialite (this is what we are calling her occupation) showed up to her court hearing in Los Angeles rocking this bad boy. Like we said, people flipped out.
But before we get to the reactions, here's a shot of Chyna in another angle just so you can really get an idea of what it looks like. Say what you will about her, but that hair is fierce.
And of course, who can forget the wig she wore to her Good Morning America gossip sesh where she dished out all the details about her (past) relationship with Rob and talked about their daughter Dream. 
But of course, Twitter's attention was elsewhere. They weren't really too concerned about the details of the drama. It's the hairdo that got all of the glory.
But Chyna's court wig took the cake. People everywhere descended on this wig and gave it an identity. The wig now has more of a personality than either you or me. Exhibit A:
People were convinced that this is Chyna's "this means business" wig. It really does look that way. Take note guys: if you wanna win a court case, make sure you have hair this poppin'. 
People are so next level. It's obvious that no one was paying any mind to what was actually being said as she went into the court room and walked out. The reactions just keep rolling in.
The reactions were getting better and better. People were so impressed by this wig, that they started wondering when it was gonna drop in stores. 
This, of course, sparked a whole new series of tweets when a Twitter user asked people to tweet the best celebrity legal action wigs they've ever seen and, as always, Twitter delivered.
The legal action wigs were giving everyone life and Twitter is the place with the most creative minds on the planet so people were putting their own spin on it. See below:
It just doesn't get better than this. People were willing to dig through the depths of their minds (and Google) and they unearthed some treasures. Check this one:
But the last, and probably the most important, is this one that we'll cap it all off with. Because a great court wig isn't a great court wig unless it wins its case.